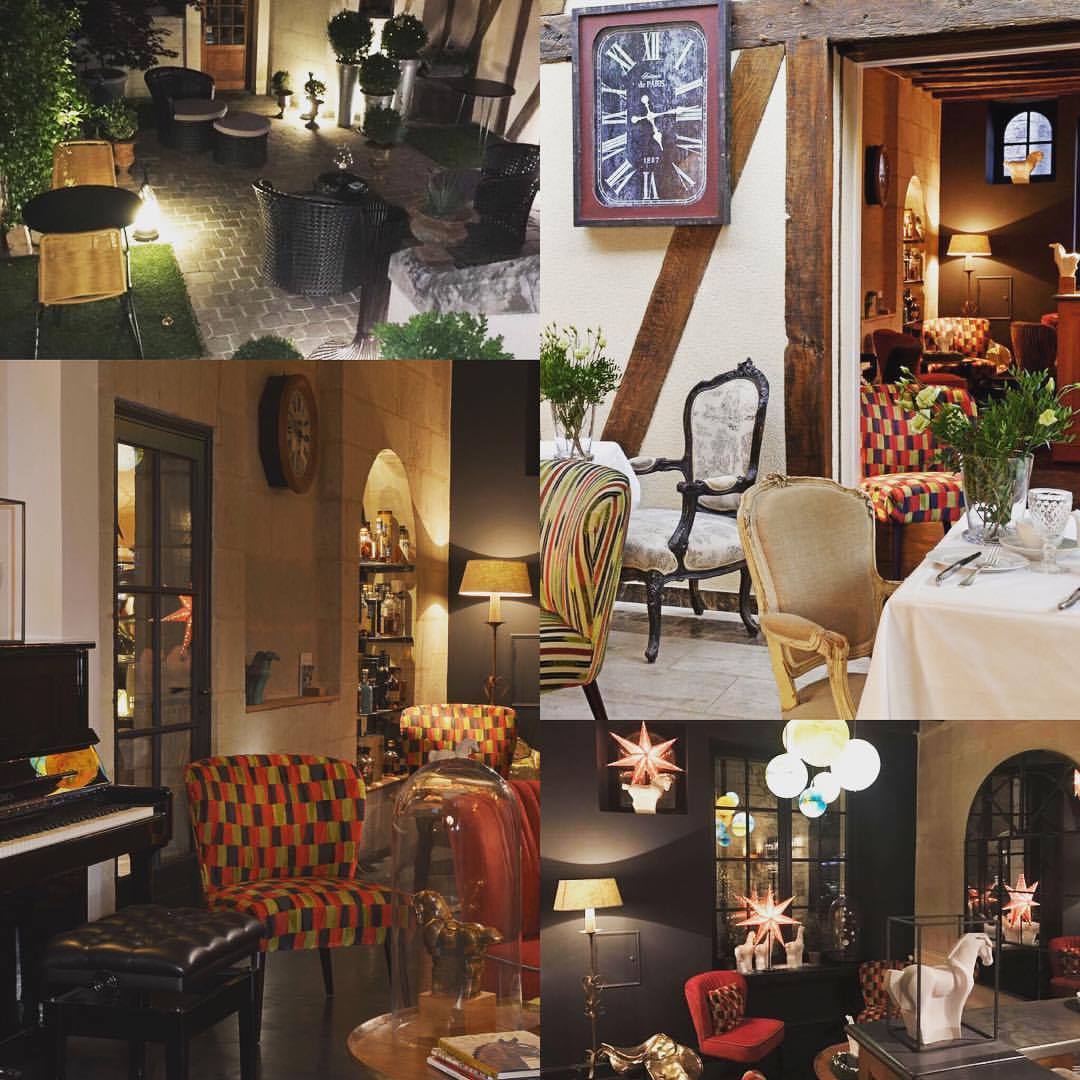 Pays de la Loire: Hôtel Saint Pierre in the palmares 2017 and 2018 of the best 4 stars hotels...
Design,
a key investment for a hotel
A Challenge with the collaboration of Thierry Lassure Architect Designer
Since January 2017, the Hotel Saint Pierre has been ranked 2nd in the most beautiful hotels of the Loire Valley on Trivago, rewarded on the tripadvisor site with a 1st position on the city of Saumur.
If it is satisfactory to see our work rewarded in this way by happy customers and who point it out, we are well aware that without an impeccable service, none of this would be possible. A hotel project is thus fully successful only when the design work and the work of exploitation are carried out without concession.
A hotelier is often disconcerted by a task as complex as the decoration of his hotel and the architect specialized in this type of construction site will take into account our expectations with the aim of creating a surprising environment that will win the unanimity of the customers
The hotel responds to some cold and standardized clichés, but the customer of today aspires to find a warm and personalized establishment to feel at home and in agreement with the region that it visits.
Thierry Lassure Interior designer in Saumur has created an original and personalized decoration to seduce our clientele while avoiding the effects of fashion that is quickly demolished but has combined modernity and heritage of such an establishment located in the old districts classified Saumur.
Our Interior Designer has defined the style that best fits our brand image. From the lobby to the bar, from the rooms to the bathrooms, every element accounts!!
• Improvement of the comfort of the guests: expansion of 2 rooms, revision of the ergonomics of the spaces and the equipment in order to free up more space, reorganization of the bar to make it more flexible
• Modernization of equipment, more practical equipment, innovative products
• Modernizing our image: in order to meet the expectations of our leisure and business tourism clientele, we wish to inscribe our establishment in a more modern style, while maintaining our classical identity.
• Reduction of environmental impact
• Compliance with the regulations in force in the hotel industry: creation of a room for people with reduced mobility (PMR), decompartmentalization of the staircase (fire safety) ...
https://www.facebook.com/thierry.lassure

https://www.douban.com/note/241392400/