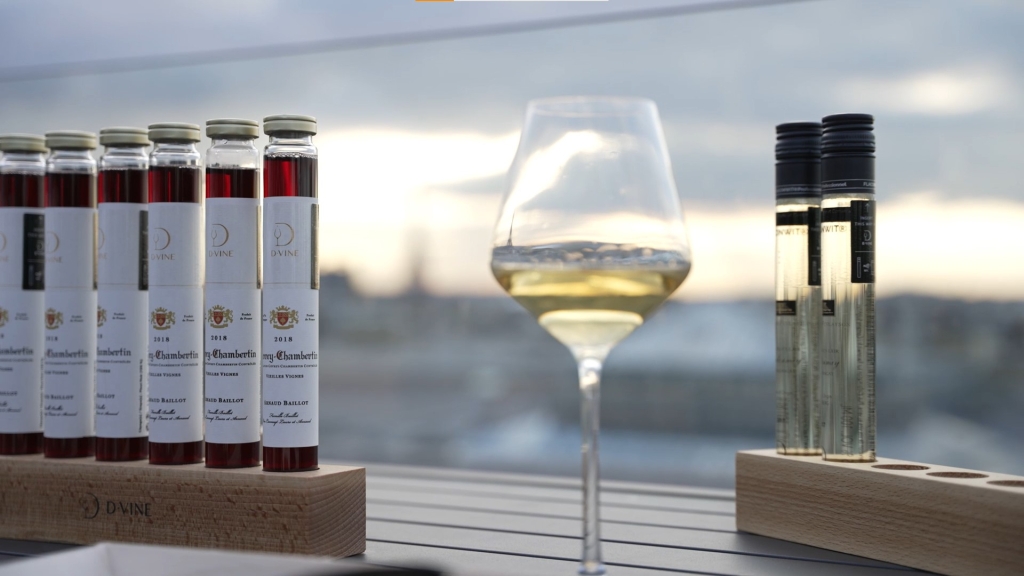 A new way to consume wine
Imagine yourself in your room and instead of the traditional mini-bar, an unconventional wine list...
Appellations that make you dream
MADIRAN 2017 Château Montus


MEURSAULT les Vireuils 2020 Domaine Christophe Vaudoissey


SAVENIERES 2019 Clos de Perrieres Chateau Soucherie


MERCUREY 2018 Domaine André Goichot Champ Roin


CHASSAGNE MONTRACHET 1er Cru Morgeot 2020 Famille CARABELLO-BAUM


NUITS SAINT GEORGES 1er CRU Domaine André Goichot Les Vaucrains



CÔTE ROTIE 2019

Domaine Yves Cuilleron, Bonnivières



SAUMUR CHAMPIGNY 2020 Les Loups Noirs Domaine des Nerleux


.................
All available by the glass!
And to satisfy your requirements, it is served perfectly with the help of an intriguing machine... which invites you to take its bottle.
The wine is gradually brought to temperature, the flow is equivalent to 3 hours of decanting.
All you have to do is discover the history of the winemaker and the secrets of the wine you are going to drink
Read More