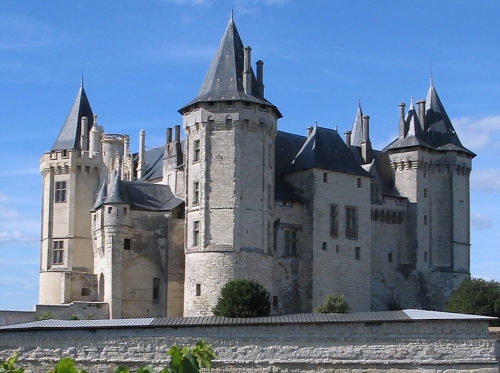 Saumur's Castle
The Château de Saumur, the emblem of the city of Saumur
Chateau-palace of the Dukes of Anjou in the 14th and 15th centuries, the Castle of Saumur, in which resided the King René, is the last example of the princely palaces erected by the Valois dynasty. Residence of the governors of the City, prison, then depot of arms and ammunition, it is bought by the City in 1906 to shelter the municipal museum, today Museum of France.
Today we discover the rich collections distributed in the old apartments of the Dukes of Anjou and in the abbey in a didactic museum. On the 1st floor of the monument, you can admire a rich collection of decorative arts. Furniture, tapestries and ceramics from the 14th to the 18th century are on display. In the abbey room, the history of the harness is traced through an exhibition of saddles, bits and stirrups from antiquity to the twentieth century. And always ... an exceptional view on the Loire and the city.