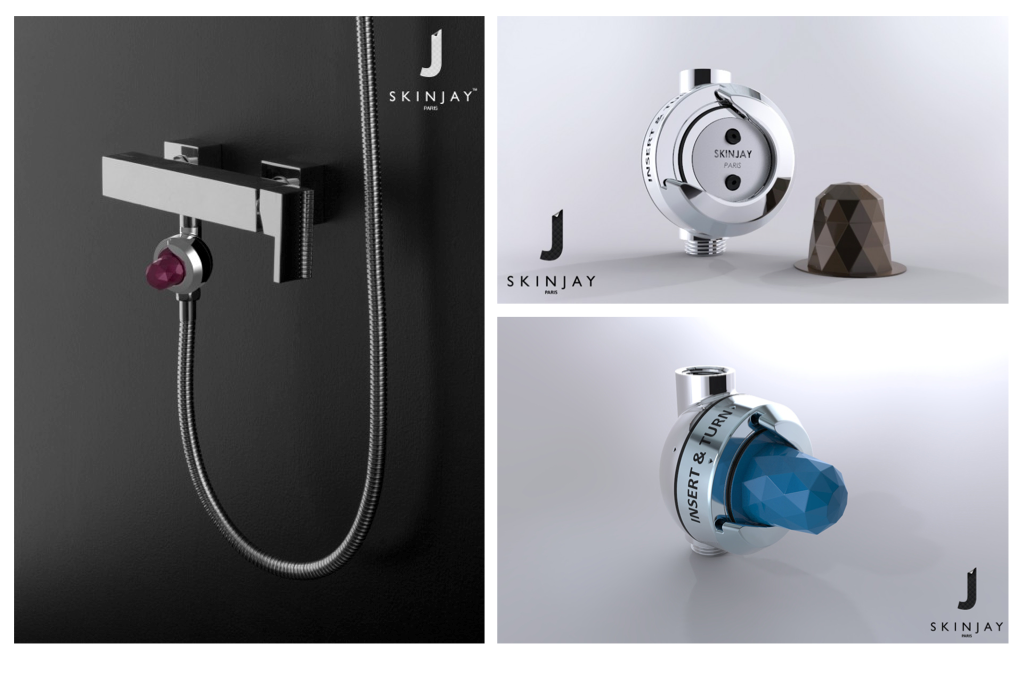 It's raining Essentials Oils at th Hotel Saint Pierre with Skinjay
Sensory showers, do you know? Until they were reserved for the Spa, but that, it was before.
PERFUME IN CAPSULES
It looks suspiciously like a coffe capsule, but contains another nectar.
Slip into a mini-module screwed to the shower head, this colorful capsule transforms your shower into five minutes of pure pleasure by diffusing fragrances with natural formulas based on essentials oils.
Our recommandation to discover necessarily! Skinjay imagined a new system with diffuser of essential oils and capsules of Aromtherapy and Aromachology for the shower!
How? Small capsules filled with 100% natural perfumes, which diffuse directly into the water of the shower for a moment of well-being of 5 to 8 minutes! Result: your body benefits from all the benefits of aromatherapy!
Turquoise, copper, purple, dew ... Whatever its color, each capsule is composed of a mixture of oils to better fight against small daily problems (Mission Range) or the particularity of allowing your mind to travel in the different worlds that compose the universe of aromachology (Odyssey range). In short, the shower is transformed into a cocoon of well-being with a thousand and one natural scents!
Our favorites :
Soleil Eclaboussé: a sparkling capsule for a fresh shower with mentholated notes, sweet, sun-drenched by woody notes and citrus.
Pluie de Printemps: a swirl of flowers and fruits with Mediterranean notes, pineapple, papaya, sweet orange, neroli. A trip to the south!
We have just equipped all our
Deluxe, Elegance and Classic rooms
Believe us, go ahead and you will see that to try it is to adopt it! (on sale 3 euros at the reception).
The capsules are for single use and tested under dermatological control.
All capsules are made in France, natural and recyclable natural and recyclable.